This week in my series about my new command central. I'm going to show you the final finished kid's portion. I'm calling it my Kid's Command Central.
Doesn't it look pretty, organized and simple? I'm so happy with how it turned out. We have been using this portion of our Command Central since May. It has been working really well! So, let me show you some of the details and tell you how you can either get some of these things or make your own.
Once I had the boards put together and adhered to the artist canvas(you can read about that process
here
), it was time to put all the pieces together.
I started with my
paper covered boxes
. I had added magnets to the back of them, so they would work on the magnetic board. These boxes were for holding tickets (I'll talk about those another time), bonus bucks and their dry erase crayons. In the process of making the boards, I found these little mini clothespins and knew they would be a perfect addition. I used hot glue to add magnets to the back of the clothespins. They were used to hang up the actual responsibility list my girls need to complete each day.
I found the chore chart(responsibility list) as a free printable at Pinch a Little Save a Lot. You can click
here
to get yours. I'll talk about what I put on these charts next week.
I think the boxes and the clothespins look pretty, so I'm showing you another set of pictures of them!
For the last part of the kid's command central, I used
magnetic paper
. Did you know there is such a thing? Neither did I, until I started this blog and read so many other people's fantastic ideas. You can buy paper that can go through your printer AND it is magnetic. Fantastic, simple and easy!
I used my trusty scrapbook software to make these magnets. I sized them so I could use my punches to cut them out. That way they got a perfect cut and I didn't even have to break out a pair of scissors! LOVE IT! The magnets are for things the girls need to do, consequences, or benefits they earn. I feel like I sound like a broken record, but I'll talk more about that in my post next week. That way this post won't get too long.
There you have it, the completed kid's command central! Doesn't it look great?! Not only does it look good, but my girls like the boards. It also has been helping things run more smoothly and I think it really helps that my kids know what is expected of them as well as what the consequences are as well as the benefits of doing what needs to be done. It really helps me and Mr. T having it downstairs where we see it plenty, so we are doing much better with our follow through and consistency.
One last look because I'm proud of what I made. ;-)
Next week, I'll talk about some of the ins and outs of the kid's command central and what we are using it to accomplish in our family and with our children. After that, I will start showing you the 'adult' portion of the command central, which is completed. I'm still avoiding finishing the center calendar section. I think next week, I should have some time to do the tiny patient work I need to do. Then it will be all done! That will be so nice!
Thanks so much for stopping by and seeing how this portion turned out.
Read more posts in my Command Central Series:
Kid's Command Central (this post)
Calendar and Menu Command Central (coming 9/14)
Final Reveal! (coming 9/21)
Menu Planning & Printable (coming 9/28)
This post has been featured: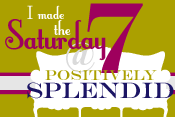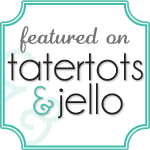 Blogs I've linked up with: