Do you have a duvet and duvet cover? Are they like mine…the don't like to play nice? We bought our IKEA duvet and duvet covers and I love having a duvet over a comforter, but I didn't love how the duvet was always sliding toward my husband's side of the bed. It left me with the duvet cover and no duvet on part of my side of the bed. It is cold…I need my duvet. I came up with a simple solution that cost less than $4! I'm sharing it with you as well so you can fix any duvet covers you have that are slipping around.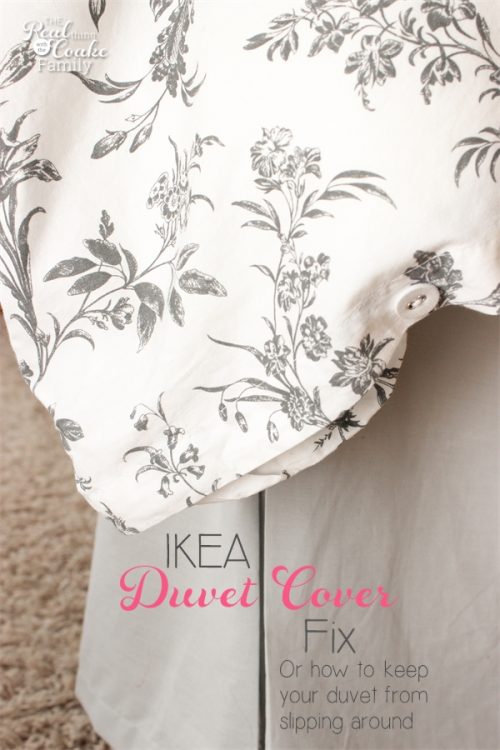 You may know that I love IKEA. I've done my fair share of IKEA hacks from one pillow into two to making a desk and shelving unit for my daughter's room and a few other projects as well. IKEA seems to have so many products done really well for a low cost. This duvet was one such thing, but was missing an important element…a way to keep it in place in inside the duvet cover.
I knew there was an easy solution, but it took me forever to get around to it.  I know it might sound silly, but we bought IKEA duvet covers and a duvet that has 2 pieces(so you can vary the warmth of the duvet). I knew this was going to entail 2 duvets and 2 duvet covers. Not that it took that long, but it just felt like it was going to be a pain to pull the duvets out and sew and put it all back together, but I got a bloody nose recently and blood got on my duvet cover…so I had to take it off anyway. That meant I finally got around to this project. Yay! I love it when I get a project done that I have been wanting to complete for a year! Let me show you this easy fix.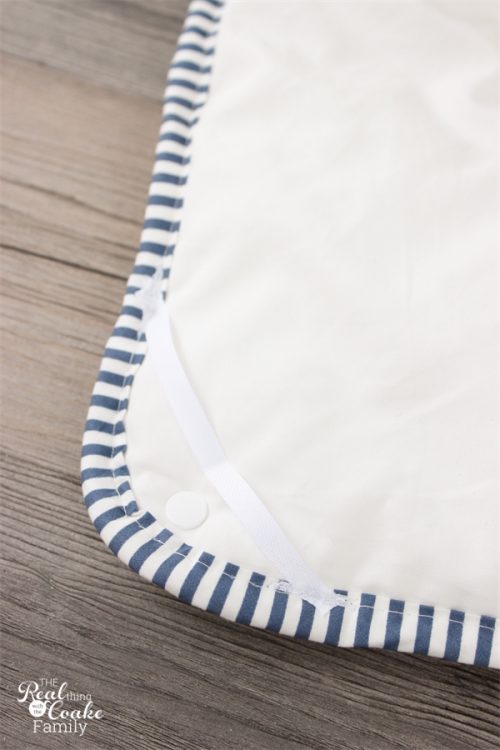 You will need to buy some twill tape
(affiliate link). I couldn't find it locally so I just ordered mine from Amazon. If you are just doing one duvet and duvet cover the package of 4 yards will be enough. If your duvet is multiple layers or you have multiple covers, you will need 2 or more packages of the twill tape.
Cut the twill tape the correct length to fit in the corner of your duvet. I cut mine at about 4.5″ to go around the snaps on our duvet (they are for snapping the layers together for maximum warmth).
Sew the twill tape in place. You will want to stitch and backstitch multiple times to hold the twill tape in place. I probably went over mine 6 or 7 times because I wanted to give it strength when the duvet is trying to slide away from me in the duvet cover.
You will sew a piece of this tape into each of the four corners of your duvet.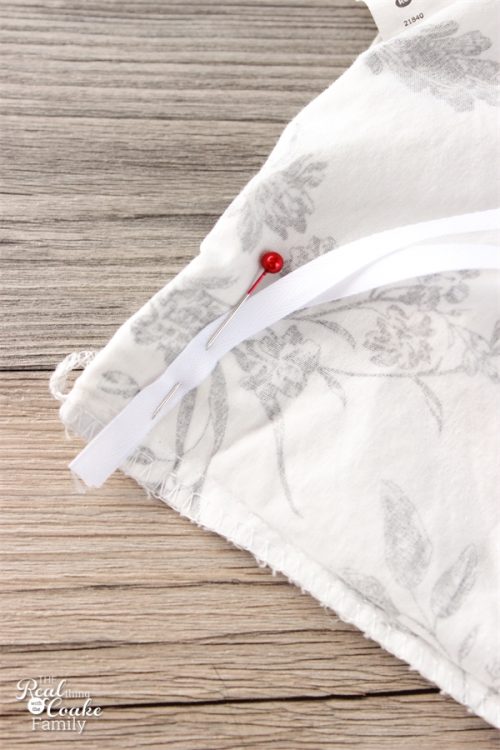 Cut pieces of twill tape to use to tie the duvet cover to the duvet. You will want two pieces of the twill tape for each corner. I cut mine at about 14″. I think 12″ would work fine as well.
Pin 2 of your pieces of twill tape into the inside of your duvet cover near the corner.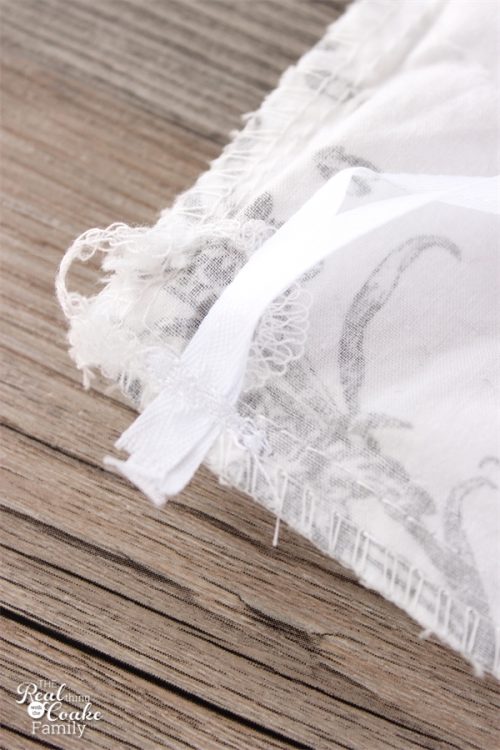 Sew the twill tape into place. Sew in the space between the seam and the edge of your duvet so you don't change the shape of your duvet cover.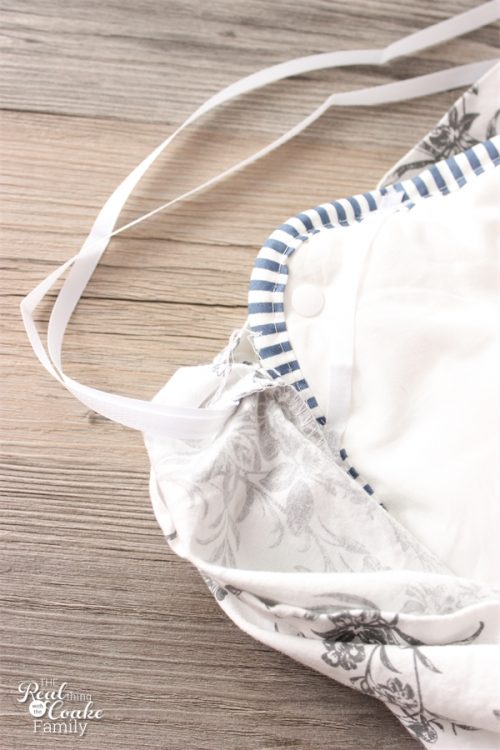 Place your duvet into your duvet cover and line up the corners.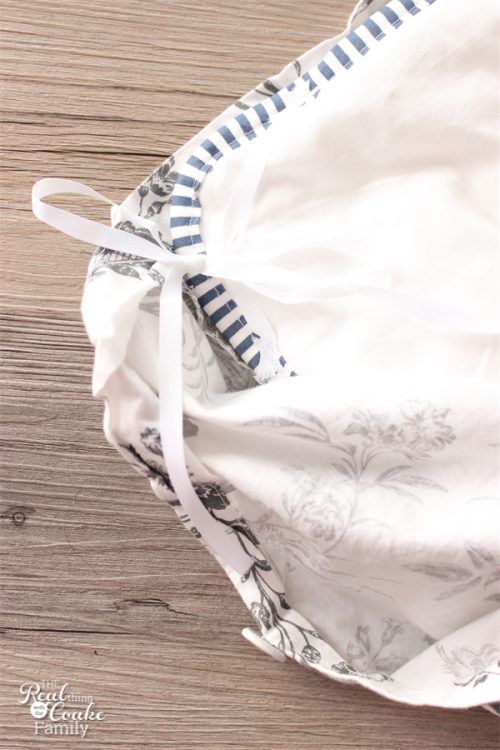 Tie the two together to hold them in place.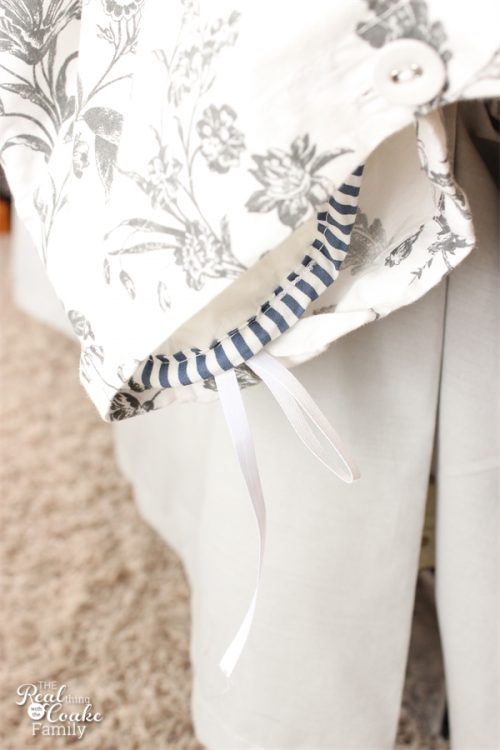 That is it. You are done. Of course, you will want to hide the twill tape in the duvet, but I thought this was a pretty picture, so I decided to show it to you.
I had 2 duvets and 2 duvet covers and this project took me about an hour to complete.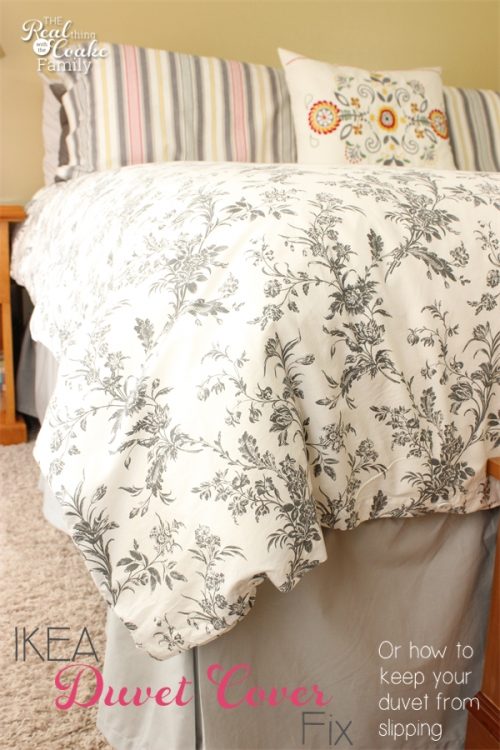 Now, I get to stay warm the rest of this winter. I can't tell you how excited I am to have completed this project! It was a very simple project that if you know how to sew, even a tiny bit, you can complete.
I have no idea why IKEA doesn't sell the duvets and duvet covers with this feature already in them, but since they don't this was a very inexpensive and easy fix. I know it will make me so happy to have the duvet stay in place! How about you? Do you have these issues at your house?
More Fun For You: More Sewing Inspiration for You
Follow The Real Thing with the Coake Family's board Real Sewing on Pinterest.