I've got a quick as a snap idea for you today… in fact I've got my quick as a snap idea of how to hem curtains in 15 minutes and I've got tons of other ideas for you for quick 15 minutes crafts at the bottom of this post.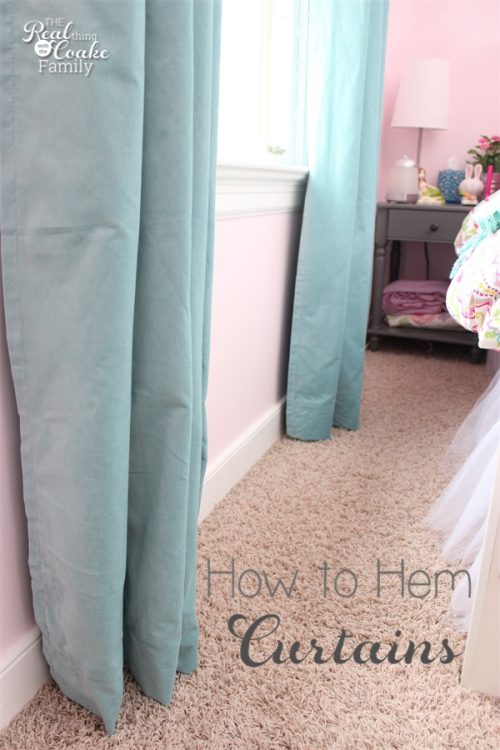 Today, I'm at Snap Conference. It is a Conference for Creative and DIY bloggers held in Utah each year. I'm so excited to be attending Snap and I'm sure I'm having a fantastic time. A bunch of us attending Snap got together to create a craft that could be completed in 15 minutes and share them on each others blogs today while we are all at Snap. Abbey from The Cards We Drew did most of the work, so you can pop by her blog and tell her Thank you! You will see all of those at the bottom of this post. There are tons of great ideas…all of which can be completed in 15 minutes so that ANYONE, whether beginner or seasoned pro, can learn to create fun and handmade items in no time at all!
I decided to finally tackle hemming the curtains in my daughter's room and to find a way to get it done in 15 minutes. I like sewing some things, but curtains are not one of those things. I've sewn plenty for our dolls, pillows for the house, and even a bed skirt, but it has been a long time since I've done anything with curtains. I have my curtain battle stories…They never seem to turn out right for me. Anyway, I needed to hem her curtains and I'd been avoiding it. Challenging myself to figure out how to complete it in 15 minutes got me to finish this last project in my daughter's room.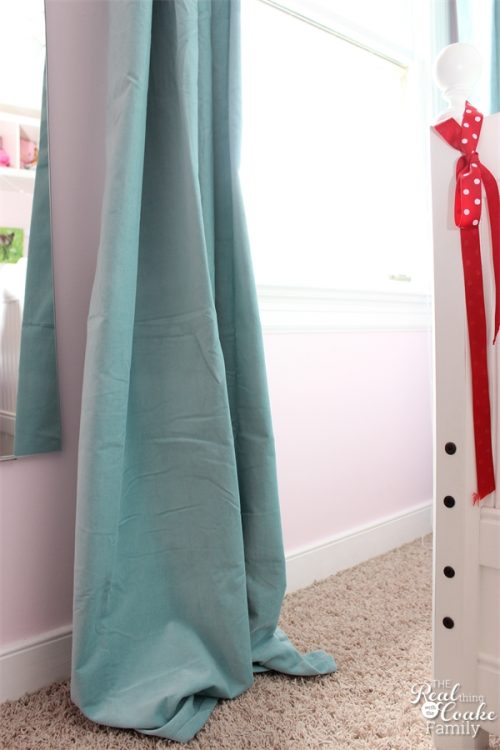 The IKEA curtains we purchased were the perfect color and we both love the velvety texture, but they were too long.
We contemplated just leaving them long as that pooled look can be fine as well.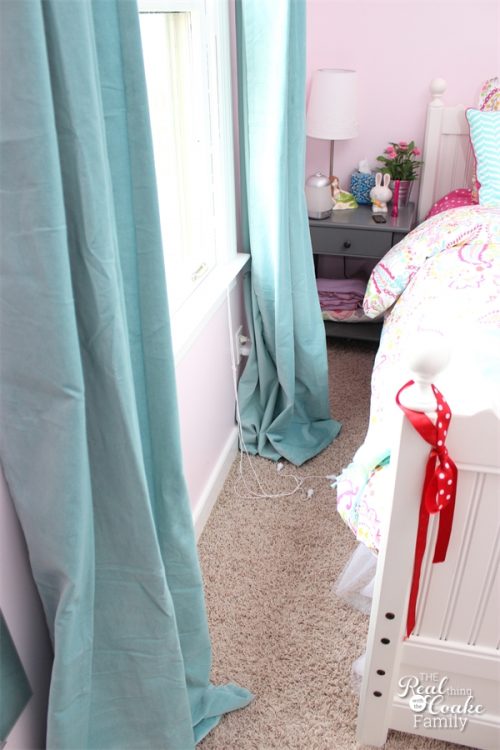 However, with how we ended up arranging things in my daughter's room, she didn't have very much room between her bed and the wall and curtains. The pooling curtains were just in the way and a tripping hazard. I needed to do something about them even though I don't like dealing with curtains.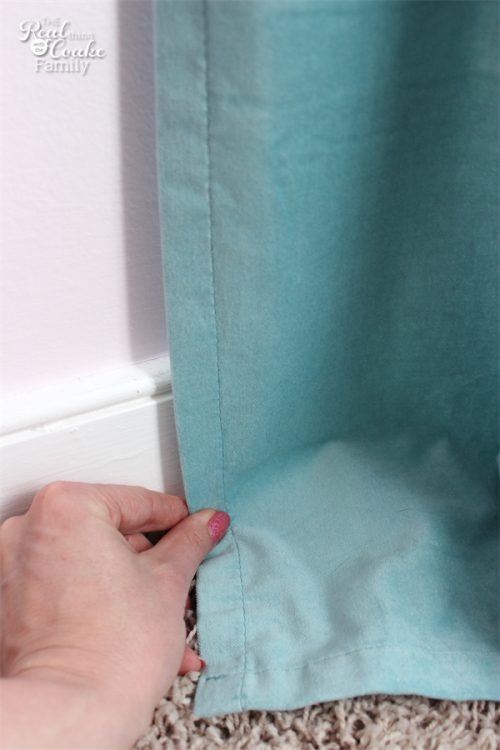 Here is what I did to make this quick and easy….and I kind of didn't tell the full truth. It took me 15 minutes PER panel. So, since I have 2 panels, this was actually a 30 minute project. Still an easy project and a quick fix, but I couldn't let you think I completed both panels in 15 minutes.
Start by pulling gently but firmly on your curtains to straighten them out on the rod. You are trying to get the panel extended so you can pin the length that you want the final product to be.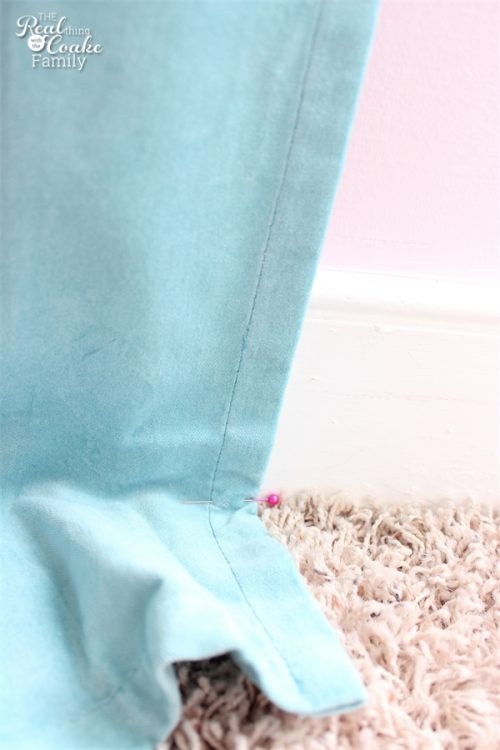 Pin at the length you want the finished curtain to be.
Do this on both sides of the curtains and on all of your panels.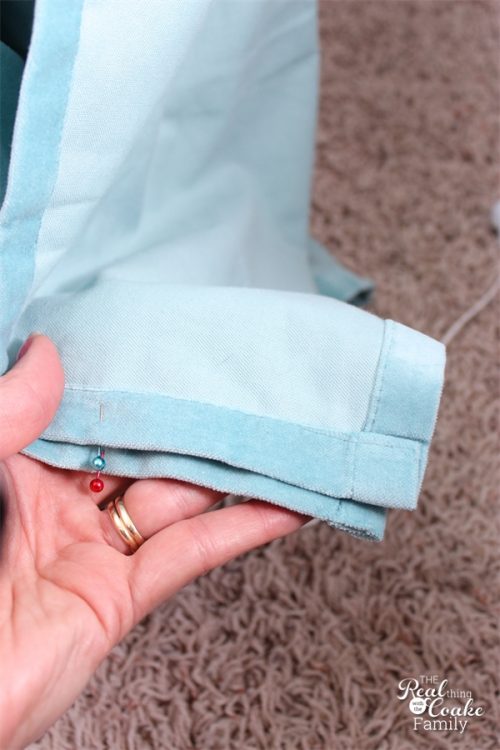 As you can see, the pins did not come out exactly the same. We have wonky floors that are not fully level, so I didn't expect them to come out the same. It is OK and doesn't require being a professional seamstress or a math degree to solve what to do.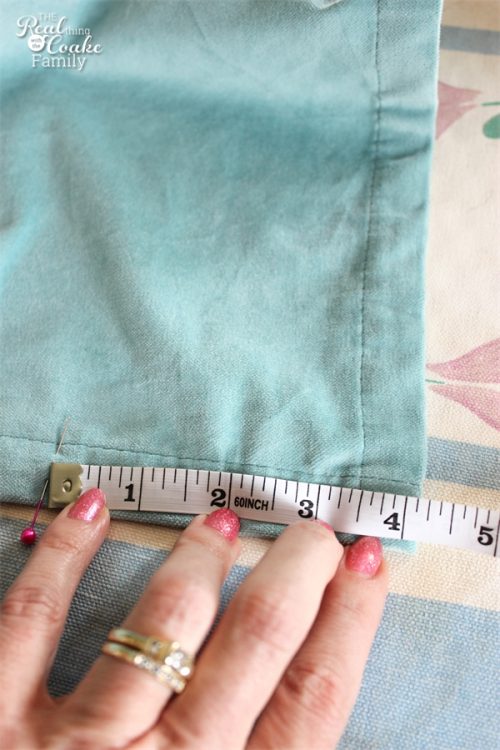 Measure all of your pins. Mine ranged from 4.5″ to 3.9″ – I told you we have wonky floors. I also know that I have never lived in a house as long as this house and I always want to keep things so maybe they will work in another house. I decided to go with just a tad bit over 4″ for the left panel (which had the measurement closer to 4.5″) and just a little bit under 4″ for the right panel (which had the shorter measurements). I figured that way they are close enough to work on other windows and not look wonky, but close enough to the measurements needed in this room to not look wonky here.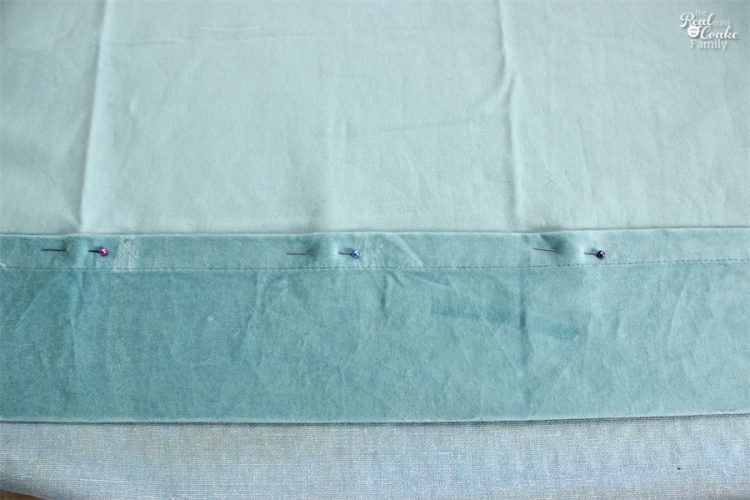 Use your measuring tape to pin the bottom of the curtains at the length you plan to shorten, about 4″ in my case. Iron the bottom. You can cut this extra fabric off, but it really isnt' necessary unless you are hemming a lot more than 4 or 5″.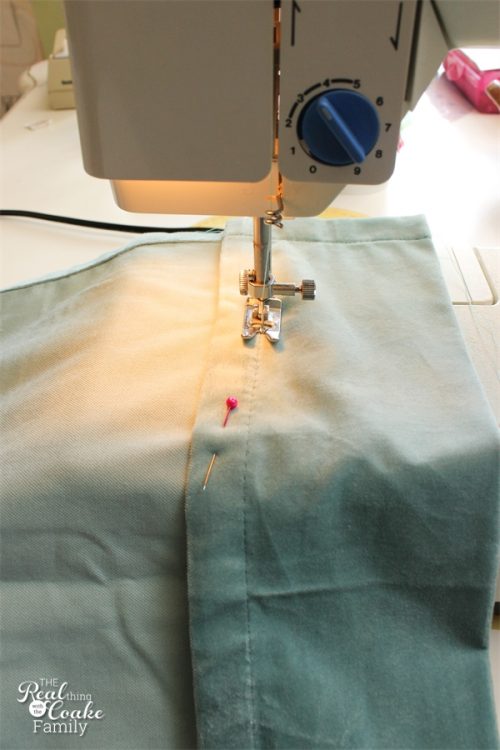 Sew the hem. I used the original hem line as my guide to get a nice straight line, which is not a talent of mine.
You can choose to sew the ends as well, it is not required, but in my case I did sew the ends closed as well. I figured that since my kids tend to be hard on things and jump around and do wacky things with their friends in their rooms, if I sewed the ends closed it gave less chance of a foot getting stuck in them and ripping them opening or hurting one of my daughter's friends….the things I think of….yet it is learned from experience. 🙂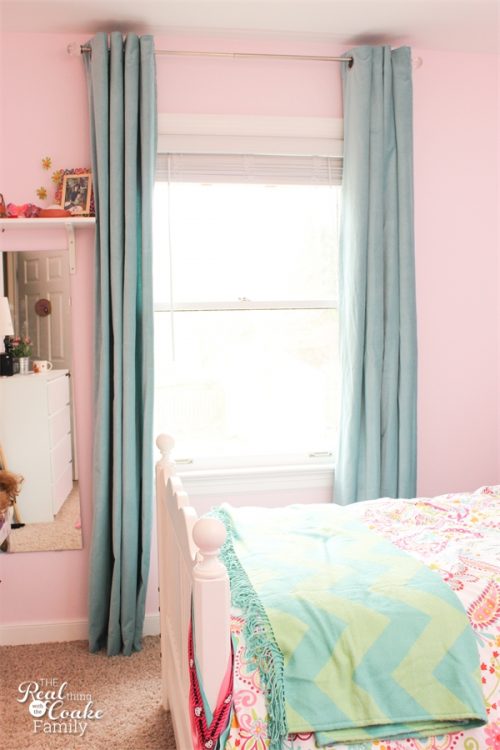 Voila – hemmed curtains in 15 minutes per panel. They look so much better!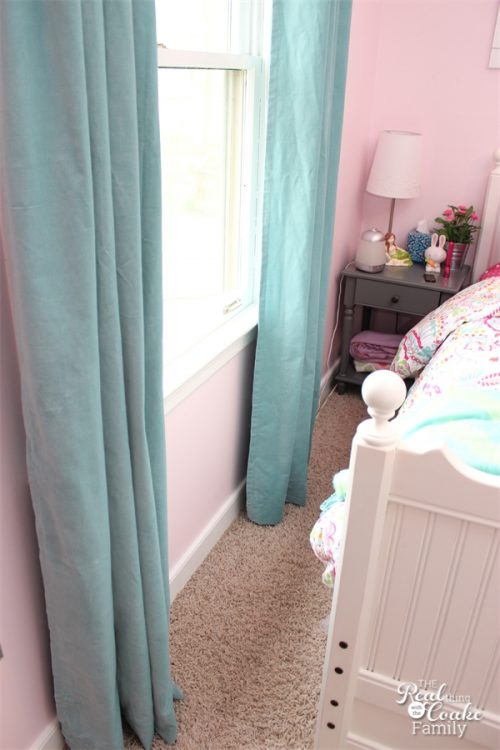 Now we don't have the pooling curtains creating an issue for my daughter walking around on this side of her bed.
I'm so glad to have another project done in my daughter's room makeover! I think I am done…though I need verify that I am done with my daughter. If I am in fact done, I will have the reveal for you next month. I have some other projects and fun ideas coming up first, then I will have time to photograph her room and let you take a look.
It is such a great sense of accomplishment to have actually finished a room! Especially since I still am not done with my living room and I've been working on that for about 1.5 to 2 years. Sigh.
Later this year, when I have saved up money, I will begin on my younger daughter's room. I'm excited to get to her room and have another room in the house done. It is going to be fun.
Back to the project at hand, hemming curtains can be a more precise process and take more time, but I'm super happy with my quick as a snap way to hem them up. They look great…not perfect, but we are super happy with them and I'm super happy I didn't even feel like pulling my hair out while hemming them. It was a win win for sure!
What is your trick to hem curtains in a snap? Do you dislike it as much as I do?
Pop by my Facebook page and give me your thoughts or share your curtain hemming success on Instagram and tag me. I'd love to see!
Now don't forget to visit the bloggers that are with me at Snap for more 15 minute craft ideas!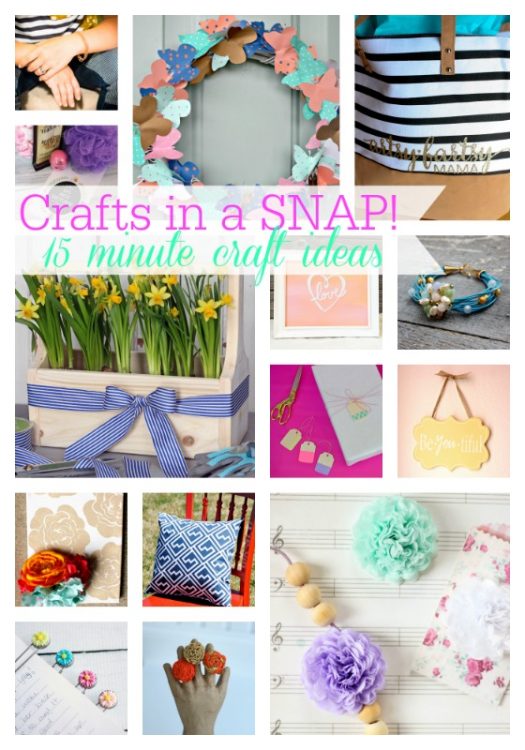 More Fun for You: