I got more done in my daughter's room this week. Yay! The list is getting shorter and that makes me happy and reduces my mommy guilt at how long her room has taken me to get finished. Today, I got the final piece of wall art done for her room.
Every night when I tuck my girls into bed, we have a little game where we try to beat each other at saying, "I Love You More, I win!" We say it in English, Spanish and Sign Language, so there are three chances to win. Yes, we may be a bit competitive, but it is fun. 🙂
Quite some time ago, I saw some wall art that said, "I Love You More." I knew I wanted to make something like that for Pumpkin's room, but I also knew I wanted it to have our saying on it. In addition to that,  I knew that I wanted to add a little bit of glitter or shimmer to her wall art. That would be how today's post came to be and came to be up on my daughter's wall…now I win permanently. 😀 (Yet, my daughter insists that she wins because it is on her wall…humph!)
I, of course, have full step-by-step directions for you with some tips and hints, but let me tell you this is an easy project. It did take me a few trials to get it just how I wanted it, but once I figured it out, easy and fast.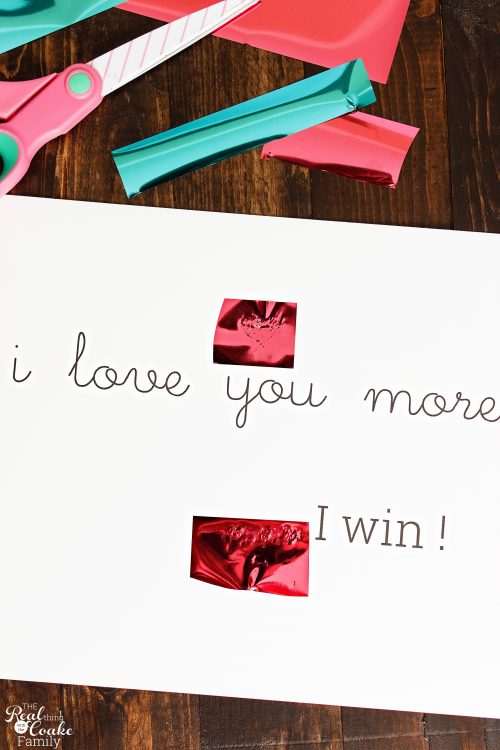 I was given most of the Deco Foil products I used when I attended SNAP (a creative bloggers conference). What I love about them is that they don't require heat setting like other foils I've tried. I love that I don't need a big machine in order to foil something, which also means I don't have to worry about the size of the project and if it will fit in the foiling machine.
I made my print for my daughter 11″ x 14″. Nice and big.
I love how the foil shimmers and shines. It adds just that little extra touch to the print.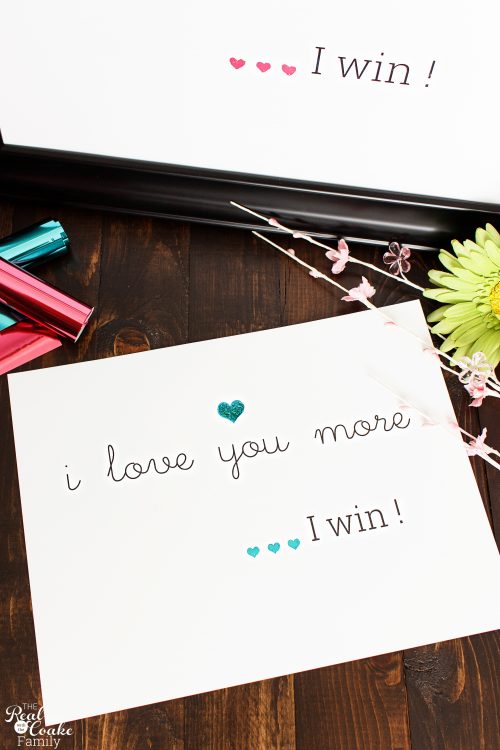 I've got the prints for sale in my shop and of course, I didn't want to leave any boys out, so I made a blue version as well.
Cuteness! I'm sure some day she will find this print babyish and won't want it on her wall anymore, but until then I can be all sappy and sentimental mommy…and I can win all the time. 😀
Follow me on Facebook and Instagram for more ideas and for more silliness. 🙂