I can't believe this day has arrived. Guess what? I've been blogging for 1 year now! Today, I'm celebrating the one year anniversary of my blog! I technically started the blog in August of 2011, but I didn't get serious about it and really start blogging consistently until February 13th of 2012. I sure have learned a lot in the last year and I think my blog has come a long way as well. 

Today, I want to share with you 10 fabulous blogs that have been huge contributors to my success with blogging in the last year. I think you are going to love these blogs as much as I do! I also have a fun giveaway, perfect for anyone who is thinking about blogging or already does.  

These 10 blogs are not only fantastic blogs, they are among my top traffic referral sources. Each of them host a weekly link up where other bloggers can link up their projects, ideas, post, etc. They are a lot of fun and a source of all kinds of inspiration. Linking up to these link 'parties' helps get my blog's name out there to other people and helps generate traffic for my blog. It takes a lot of time on the part of the person hosting the link party. I really appreciate the time they take to put on their fabulous link parties. Which by the way, I have taken the leap and now have my own link party. It is going on now and I would love you to join in: Real Family Fun #1.  Beyond the link parties, each of these ladies has a fabulous blog. I would love for you to go check out their blogs and give them some love. Without them, I wouldn't be nearly as successful as I am one year into this gig.
At the bottom of this post, I also have a rafflecopter widget with a giveaway from one of these top 10 blogs….Six Sisters Stuff. I will tell you more about them in just a minute. For the givaway, they gave me 1 of each of their e-books about blogging to giveaway to one of you! I have read both of these books and found them to be super helpful and full of great ideas. So, don't forget to sign up below to win those. Good luck!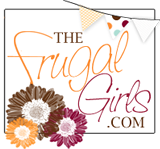 1.
The Frugal Girls
– Heidi runs this blog. Her site has all kinds of daily deals, coupons, sales, free e-books and great posts about saving money and living well on less. She was also gracious enough to seek me out after she found my blog and liked one of my posts. She invited me to guest post on her blog and I took her up on the offer. I have been guest posting once a month and have gotten to know her a little bit. She is a mom of 2 boys who also homeschools and is super sweet. Thanks for all of your support, Heidi!


2. Six Sister's Stuff – This blog is run by 6 sisters! They started blogging to share their family recipes, crafts and so much more with each other (and us, too) when they weren't all able to live near each other anymore. They have had huge success with their blog and have shared some of the secrets to their success in their 2 e-books (which are our giveaway today!).  They share tons of great recipes along with some crafts and much more. They also recently launched a new recipe website that looks really neat. My Recipe Magic

3.
Tatertots & Jello
 – This blog is run by Jen. I've never met her, but even on her blog, it shines through that she a very sweet, kind person. Her blog is full of fantastic DIY decorating and crafts. If you need some inspiration, her blog is a great place to stop. I am certain you will leave full of great ideas. Jen has featured my blog in her amazing weekend 'Great Ideas' posts a number of times. Thanks so much, Jen!

4.
I'm an Organizing Junkie
 – otherwise known as orgjunkie, is run by Laura. She is a woman after my own heart, she loves organizing. Actually, she is addicted to organizing and the simplicity it offers. She has featured and pinned a few of my organizing posts and clearly from the number of hits I've gotten from them, her readers have gotten 'hooked' on organizing right along with her. If you need some organizing ideas, her site is full of great ideas for you. 

5.
The 36th Avenue
 – Desiree is the brains and the creative genius behind this blog. I love her blog! She has the cutest ideas. Her blog is full of recipes, crafts, decorating, and cute stuff. She seriously has the cutest ideas. Her site is some serious eye candy and inspiration. Go visit her. I promise that you won't be disappointed.

6.
Tip Junkie
 – Laurie is the woman behind the scenes at Tip Junkie. She is all about promoting creative women. Her blog is a fantastic resource to find projects, ideas, tips and tutorials. You can register for her site and favorite other people who post their tips, tutorials, and projects. Let's just say that if you are ever needing an idea for pretty much any event, topic, decorating, crafts, etc., you will find it on her site. It is an amazing resource.

7.
Savvy Southern Style
 – Kim runs this blog where she shares how to get a rich look on very little money. You can join her and her every changing decor from painted furniture to painted walls. You are sure to find great decor ideas along with inspirational pictures and if you are like me, you might just have house envy. Everything looks so pretty and so well styled…wish I had that skill. Thanks for all the inspiration, Kim.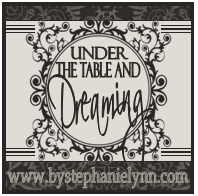 8.
Under the Table and Dreaming by Stephanie Lynn
 – is written by Stephanie Lynn. She moved to her dream house and has been working hard at making it 'home.' She posts DIY decor, home projects, and anything that keeps her creative mind going! She also puts together some round up posts that are eye candy to be sure! 

9.
Between Naps on the Porch
 – Susan writes a home and garden lifestyle blog. She often blogs about before and after changes in her own home and in others. The posts show some amazing transformations. She also blog about tablescape ideas that will wow your socks off. She has taken us on some great home tours, along with showing DIY projects, thrifting, antiques and decorating ideas. I totally want her office…not that I'm jealous or anything. 😉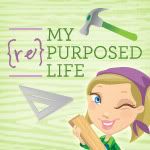 10.
My Repurposed Life 
 – Gail is the woman behind this blog. She loves renovating and improving her home. She has been dealing with a shoulder injury that has prevented her from her love of being in the shop. I've gotten to know her a little more because I understand her frustration with the injury. I had a hip injury that had me out of things I loved for almost a year. She loves to build and re-purpose old unwanted furniture. She is really good at it! You can find all kinds of amazing ideas on her blog. 
I have one more blog that is another top referral source for my blog. So, you get a bonus 11th blog to check out!

11.
Delightful Order
 – DaNita is another woman who loves organizing. Her favorite things are simplifying, creating, organizing, and decorating. Her goal for her blog is to inspire creative ways to simplify ones life with organization and home decoration, along with sharing some fun craft, gift, party and holiday ideas. She also has an etsy store where she sells many of her creations!
I hope you will visit each of these blogs. I am quite certain you won't be disappointed. I want to thank each of them for the way they have helped promote me and other bloggers as well. I really appreciate it!
Six Sisters Stuff has found great success in growing their blog. They have written 2 e-books sharing ideas and secrets of how they grew their blog from just beginning to thousands of readers within one year. 
The first book is:

10 Ways to Grow Your Blog
In just one year, SixSistersStuff.com grew from a couple hundred page views a day to HUNDREDS of THOUSANDS of page views a day. They are asked all the time how they did it, and so they have written a book loaded with all the ways they used to grow their blog. It's pages are packed with valuable information and this eBook will help you be able to grow your blog too!
The second book is:

10 Ways to Make Money Blogging
Once your blog has started to grow and your traffic has increased, there are so many ways that you can make money from your blog. Through trial and error, the Six Sisters have found a couple of ways that they use to make money and turn their blog into paid work for seven people. In this eBook, they share the top 10 ways they have found to make money blogging. Check it out now and get your income started!
Both of these books will be given away to one lucky reader! Yippee! Good Luck!

Blogs I've linked up with:
© 2011-2013 The Real Thing with the Coake Family.  ALL RIGHTS RESERVED.